The kids were spoiled, like always. We usually celebrate early with either the Earls or the Agapinan crew, but this year they got the majority of their presents on Christmas morning, which meant absolute craziness!



Bryce was very organized, treasuring every present, reading the tags, thanking whoever it was from, throwing away the trash, and neatly stacking his presents up so he could keep track of them.



He was VERY excited about the fancy pillow nana and papa bought him, because he's really a 7 year old in a 30 year old's body.



Kaelyn is a little more like her mama.


That's her, right smack in the middle of that disorganized mess. All clothes and shoes had to be immediately tried on, and the makeup needed to be applied right away also. She really liked the roller coaster that santa brought Addison.


Addison was a BIG fan of the jump-o-leen that Santa brought Kaelyn... guess Santa got things backwards this year! She also liked her chocolate sucker, sword, and Dora beanie babies.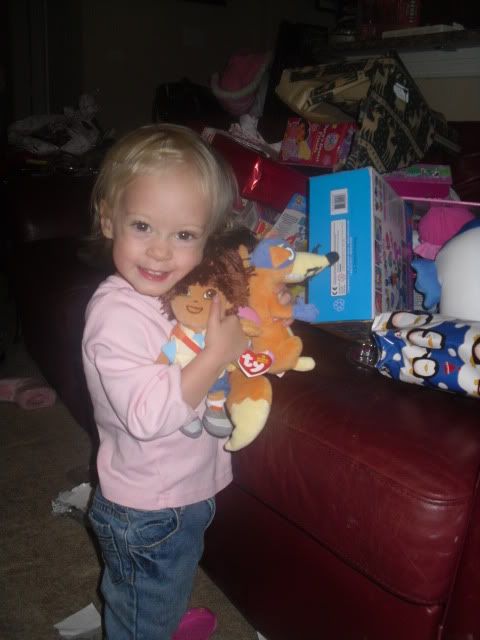 Other than that, she really wasn't a big fan of opening presents.



Adam and I received a bottle of Dom Perignon, and to keep up with our white trash-ness, we drank it out of plastic cups.


Merry Christmas!