Since Adam has been gone, I've encountered several firsts. I packed the car for the first time. I put weed and feed on the lawn for the first time. I got the camping gear out of the attic, and the fishing gear out of the garage. I put up the Christmas lights, and I even learned how to work the TV. The list seriously goes on forever. Today, I took the kids to a science museum. If you know me, then you know that I have absolutely NO interest in ANYTHING. "Foweel," as Addison would say. Ok, well...maybe I like some things, like celebrities. Or fashion. Or even some charitable causes or political happenings. But the majority of the time, I find most all things at least slightly boring. ESPECIALLY if those things have to do with nature, or history, or geography, or animals, or walking a lot. So this museum thing was kind of a big deal.

I mostly just chased the kids around, and didn't try to "teach" them anything like Adam does, but I did take some pictures of the info...just in case they (read Bryce) ask questions later.



Kaelyn, who could not be any more like her mama, insisted on wearing the most inappropriate shoes... and still conquered the rock wall.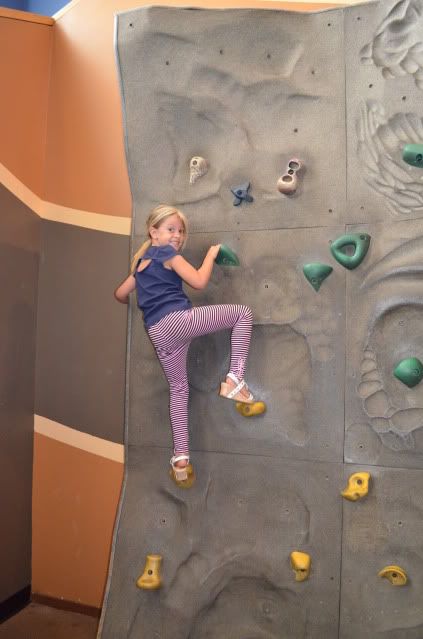 Bryce's favorite part, BY FAR, was the fossil scavenger hunt.




The girls played along too...





...but got bored pretty quickly.




Bryce was determined to finish as the people who "completed their mission" got a fossil. The girls and I ate goldfish in the shade as he worked for a good hour. He was so proud when he finished, and when he went to collect his prize, the staff member gave the girls a prize too... I guess for being pretty because they accomplished absolutely nothing. haha.

The kids got caught in a sandstorm just like Daddy.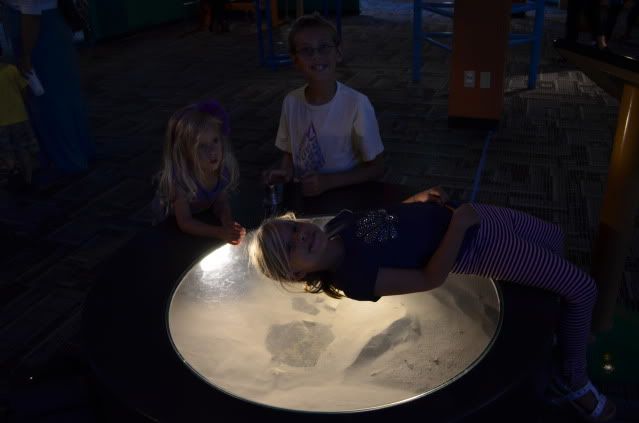 Texas has traumatized Kaelyn and she wouldn't go anywhere near the tornado.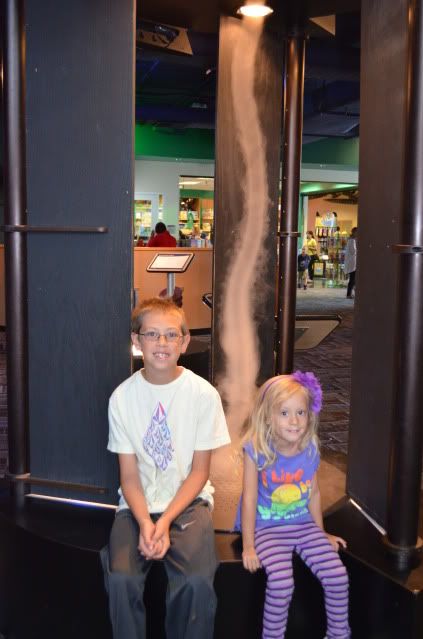 Addison made a composite drawing of her daddy all by herself.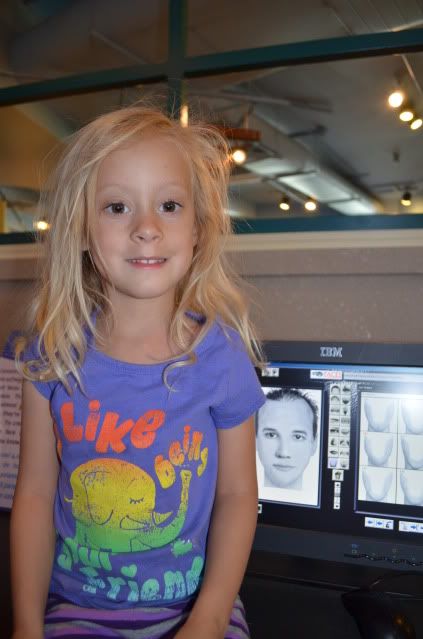 BFF's.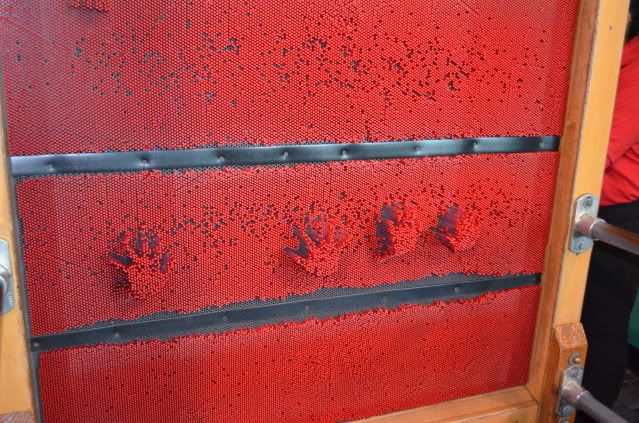 Kaelyn, my Little Mama, spent most of her time in the grocery store.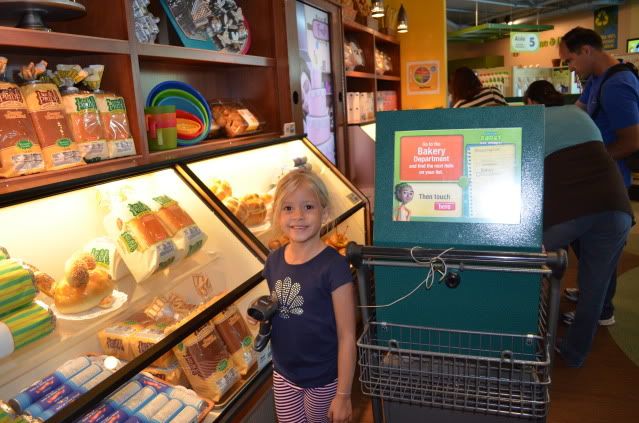 She actually completed the grocery mission three different times, and earned her picture on the wall of fame. Bummer that she wasn't tall enough...guess she needs higher heels next time.





Being in California, we're surrounded by liberals. We embraced that and played their recycle game. After all, we LOVE a good competition.





We lost once...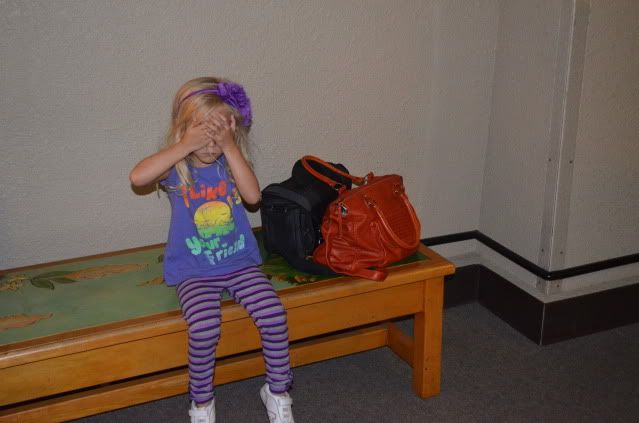 But we pulled it together!





I had to use one of my veto's on Bryce and Kaelyn's "who can keep their hand on the ice the longest" competition. It wasn't pretty.





Last stop: gift shop. "One will be so yummy in my tummy, and one will last foreva."




Better hurry home, Adam. Besides dealing with tarantulas and snakes and mice...we pretty much don't even need you :)